Clear Plastic Tubing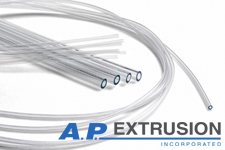 A.P. Extrusion offers an extensive array of Clear Plastic Tubing. The possible applications are unlimited! Tubing is available in many diameters, lengths, shapes as well as stock and custom colors.
A.P Extrusion, with over 30 years of experience in the Clear Plastic Tubing Industry, has partnered with many companies in the medical and electronics industries with excellent results. A.P. Extrusion is also a leader in the Medical Tubing Industry where Clear Plastic Tubing provides a solution for many applications.
The experienced staff at A.P. Extrusion will assist your company through all phases of design and production of your Clear Plastic Tubing solution. Our designers will assist your company in choosing the right material to fit your company's needs. From material selection, prototype development, to final production, A.P. Extrusion will satisfy your Clear Plastic Tubing and packaging needs. Short lead time? No problem. Tight tolerances? We manufacture wall tolerances to 0.00025".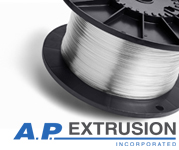 Our Clear Plastic Tubing range from standard to custom components with wall thicknesses from thin tubing to heavy tubing.
Clear Plastic Tubing Solutions
Medical Industry
Thin-walled clear plastic tubing
Heavy-walled clear plastic tubing
Sealed bottom clear plastic tubing